Case Study
May 2014
Josh Hadar
A uniquely minimal website for a master of steel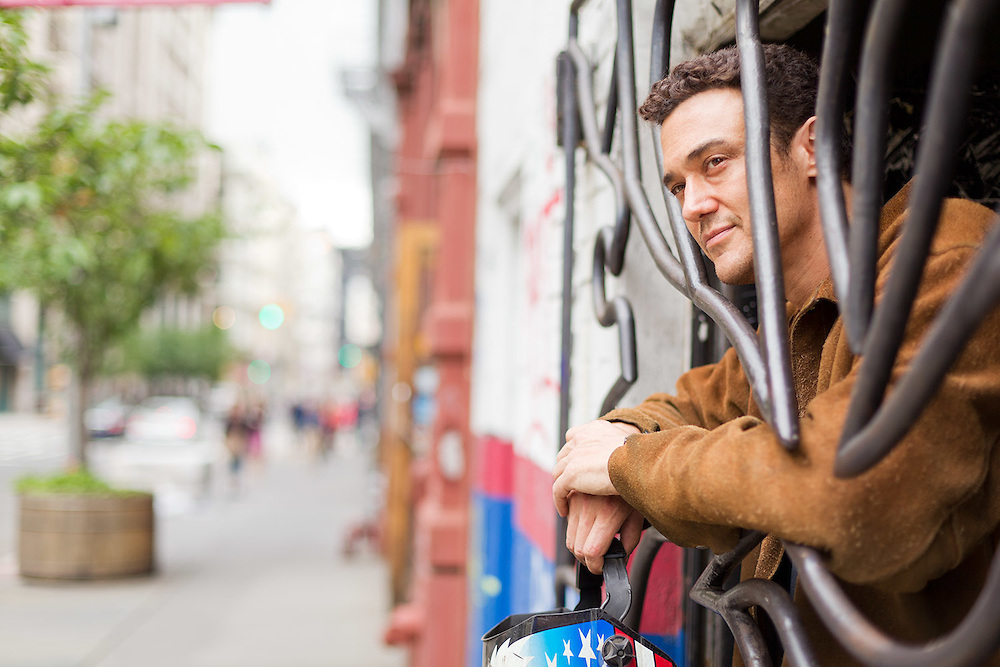 Josh Hadar at his studio in Soho. Photo by Tony Gale
Josh Hadar first found notoriety working out of his small, standalone studio on Broome Street in Soho. He took found steel, then bending, welding and polishing it, he created some of the most striking pieces of art on wheels this City has seen. Theses bikes and trikes are not only exquisite to look at, but fun to ride and surprisingly practical for dense urban living. They're not "hogs" like a Harley… what motorcycle has a solar charged battery that silently powers it to speeds of 45 mph?
Josh's art is not only a visual statement, but an environmental one. It advances the notion that the metropolitan lifestyle can be sustainable by responsibly fusing technology and art.
Inspired to take this idea further and excited by the possibilities of solar power, Josh found himself birthing intricate metal sculptures of trees for use in an urban environment.
The little concrete structure on the lot in Soho resisted the push of condominium developers for years. The lease finally expired and the landlord sold-out. As the bulldozers rolled in, Josh shook his head and muttered: "and so ends the art scene in ****ing Soho."
Josh quickly found a new larger shop in Brooklyn and using his familiar metalworking methods, continues his work with renewed vigor and continuing success. The notoriety of his tree sculptures now rival the popularity of his bikes, with permanent installations in the courtyard of the InterContinental Hotel in Times Square and the E.c.ho. Hotel in Milan, Italy, along with a public display in front of the iconic Flatiron Building at Broadway and Fifth Ave.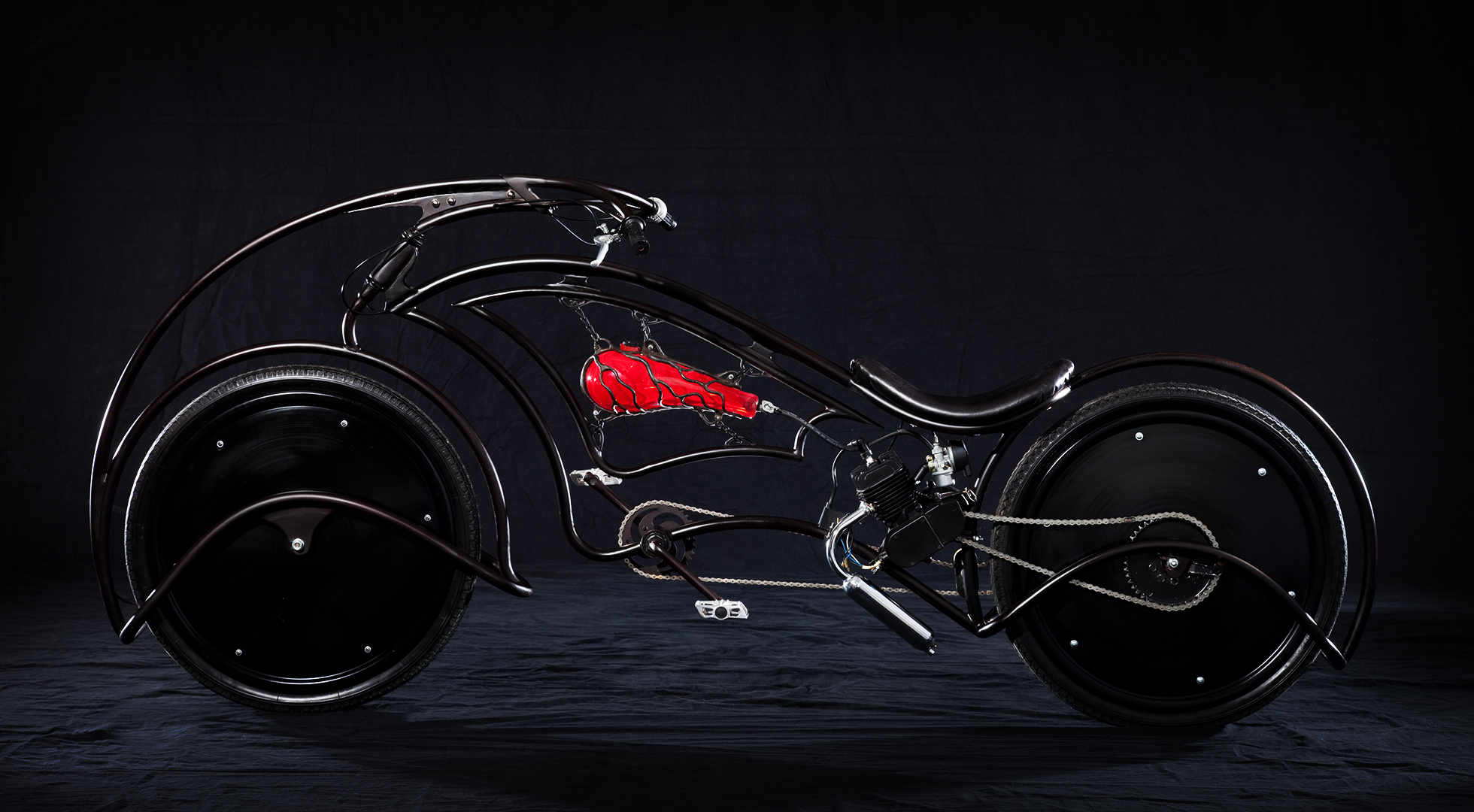 Lionheart by Josh Hadar Photo by Peter Reitzfeld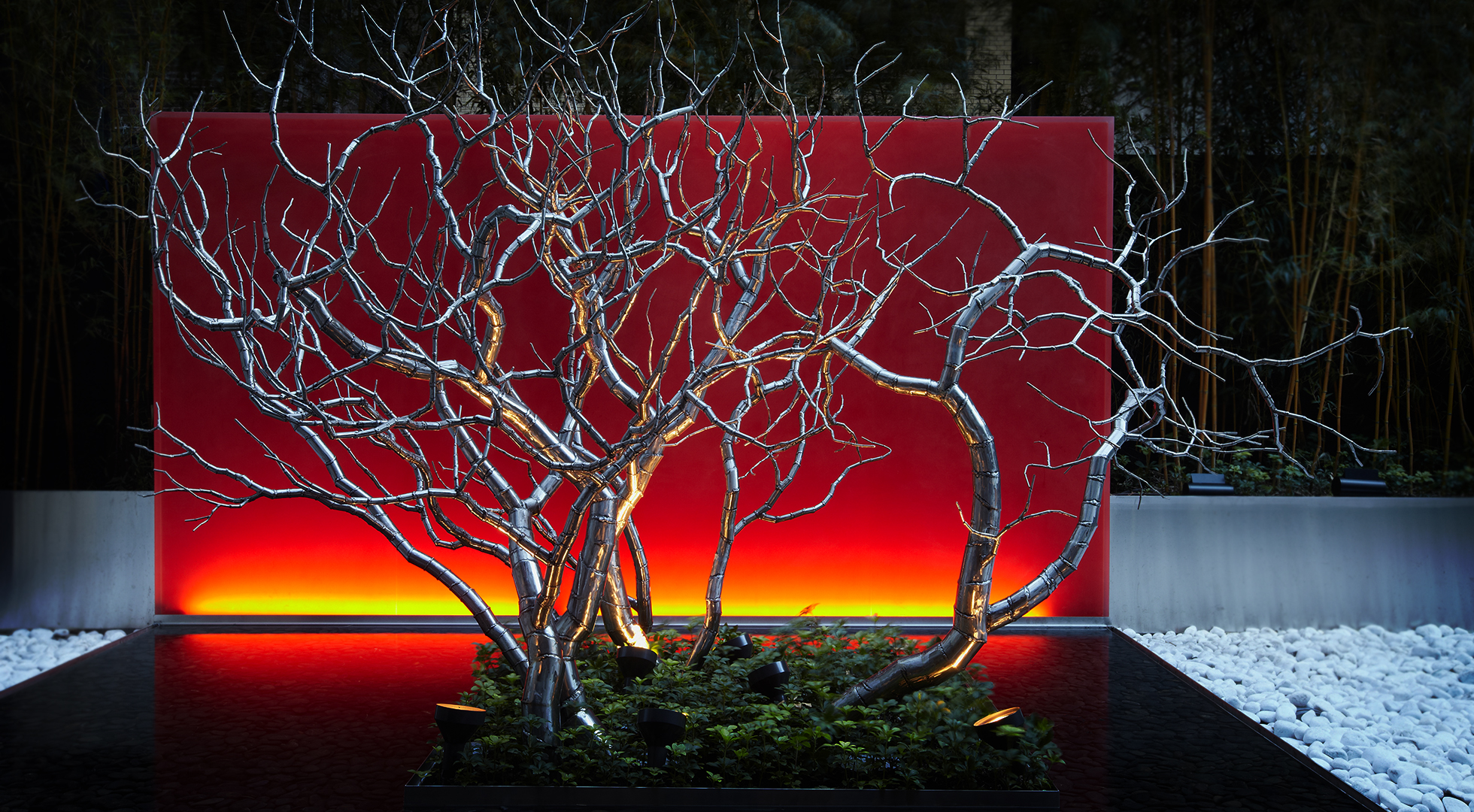 The Grove by Josh Hadar
The JoshHadar.com redesign was never about us designing this flashy site to impress anyone with how many bells-and-whistles we could add," says Andrew Beck, Partner at Beck & Stone. "The most admired art in-and-of-itself will never need anything to prop it up, and every piece of Josh's stands on its own two—or three—wheels. Though this approach of 'let the photography shine' isn't uncommon to a portfolio website of a photographer, artist, or fashion model, too often the web designers miss an opportunity to elevate their client's personal brand. Just like art evokes certain emotions, so will its frame.
"You may not need a corporate identity to frame your art, but you do need a frame. You are the brand. And your online presence should reflect your aspirations and craftsmanship, as your art does.
"Making the website a branded experience without letting the design get in the way of the art was probably the most challenging aspect of the whole project.
"From the beginning that is what I wanted Beck & Stone to be to Josh. Not just for his website but for anything we do in building his brand. We were making the frame around the masterpiece. A frame that adapted to the device in your hand and morphed based on the artwork being displayed, yes. But still… just a frame."
An artist's website should reflect their aspirations and craftsmanship, as their art does.
The minimalist color scheme adapts based on the content, switching from black to white without a site performance penalty or deviating from the visual identity.