Case Study
December 2013
Condé Nast
Consulting on responsive design practices for a multi-brand marketing team.
01.


Convincing with imagination
Dramatic takes on current mailings were designed to show the possibilities the new mobile web held, if process evolved to leverage it.
Marketing Email Designs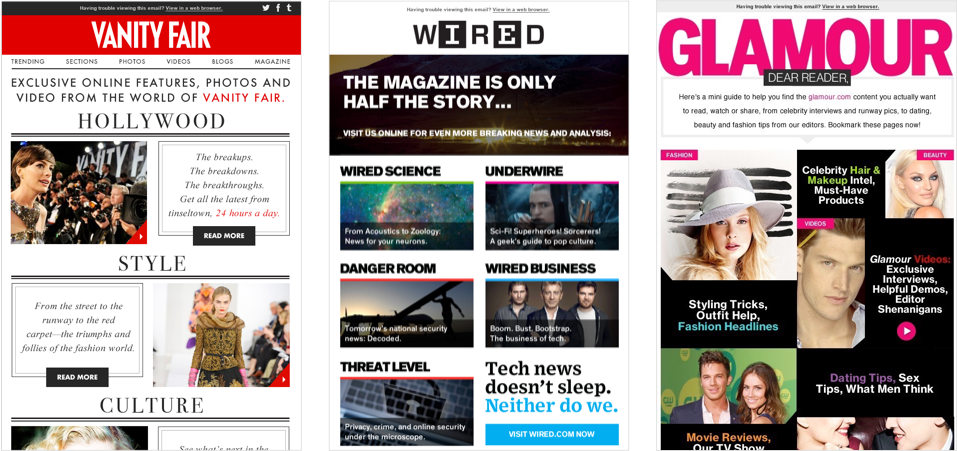 ---
02.


Educating through demonstration
Rapid prototypes were used to consult the internal team on best practices, and to show executives that each brand's integrity could be preserved in a responsive environment.
Client Supplied Mockup
Coded Protoype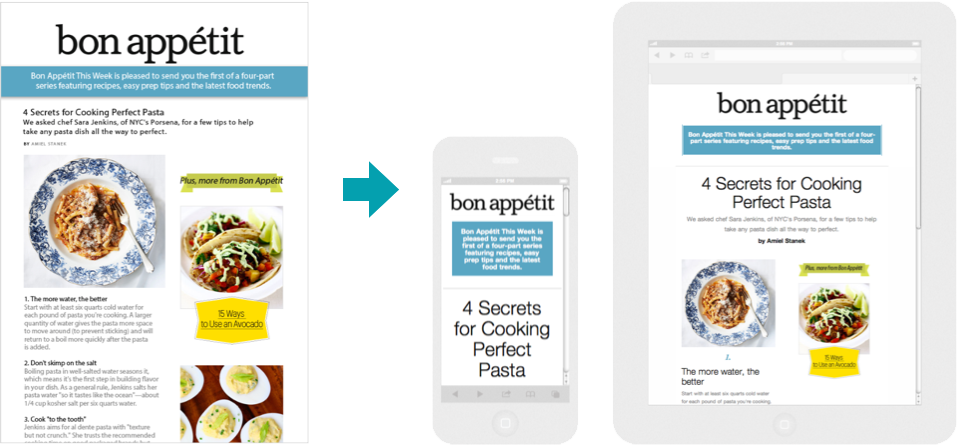 ---
03.


Proving by execution.
In a collaborative effort across several tiers of the organization, new templates were created, with clear improvement in major metrics showing immediately. Condé Nast's email marketing was now responsive and ready to grow.
Coded Designs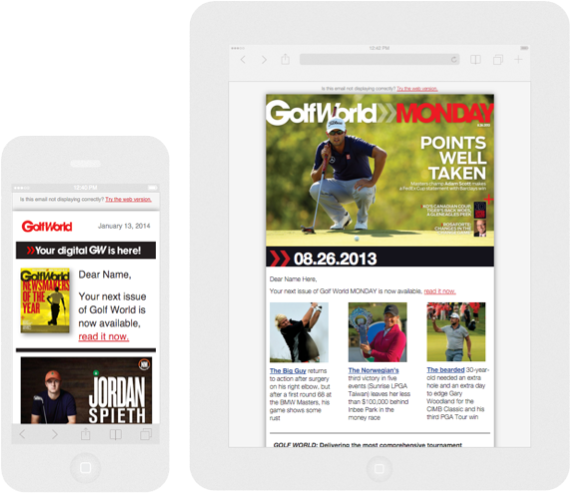 ---
04.


Trust through experience.
The collaboration expanded into other areas of Condé Nast's digital marketing, including rich media banners and native advertisements.
Brands Served